Inefficient cyber defense systems are costing you more than you know!
Countering new age threats requires a holistic view and a coherent approach across the detection and remediation cycle. Organizations looking to improve their cyber resilience need cyber security solutions with a blend of data science, behaviour analytics, cognitive capabilities, and intelligent visualization technologies. Agility, flexibility, scalability, and easy integration with other tools and systems are some other desired features of a system equipped to deal with ever evolving cyber threats.
The First And Only Unified Cyber Defense Platform With Intelligent Response Automation
BluSapphire is one platform that replaces your entire advanced cyber defense stack. It gets rid of silos by converging network, system, and end point based multi-vector analysis. Built on an Open Data Platform, it readily integrates with existing security tools to deliver comprehensive advanced cyber defense.
BluSapphire Features with Screenshots
Single Platform that replaces the Advanced Cyber Defense stack
Single click, no query, historical recursive network IOC detection
Advanced forensics to detect context and timeline of attack
Agentless response and remediation
Open Data Platform (ODP) that can replace existing SIEM, UEBA systems
Effective in air-gapped, SCADA, and mission-critical networks
Zero day and Advanced Persistent Threat Detection
Advanced data analytics with over 400+ pre-built analytical models
Intuitive UI with smart chatbots and customizable widgets
Open Data Platform (ODP) is an integral part of the BluSapphire platform and is its USP. It can augment or replace your existing log management, SIEM and UEBA systems with a highly efficient and zero maintenance system. It is built on top of elastic search and enables response automation, machine learning and advanced data analytics. It enables historic and point-in-time threat hunting via its deep data lake that stores huge amounts of semi-structured log data.
Single Platform that replaces the Advanced Defense Stack at a fraction of the cost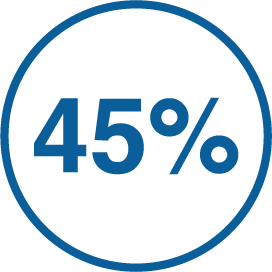 Total Cost of Ownership reduced by up to 45%
Proactive automated response in seconds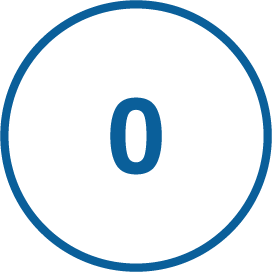 Zero day and Advanced Persistent Threat Detection with zero dependencies
BluSapphire vs Competition